Products
Aluminium Hypophosphite
Ⅰ.Properties
Chemical Formula:Al(H2PO2)3
Molecular Weight:221.96
Appearance: White Granule Crystal or powder
Solubility: Slightly soluble in water
CAS NO: 7784-22-7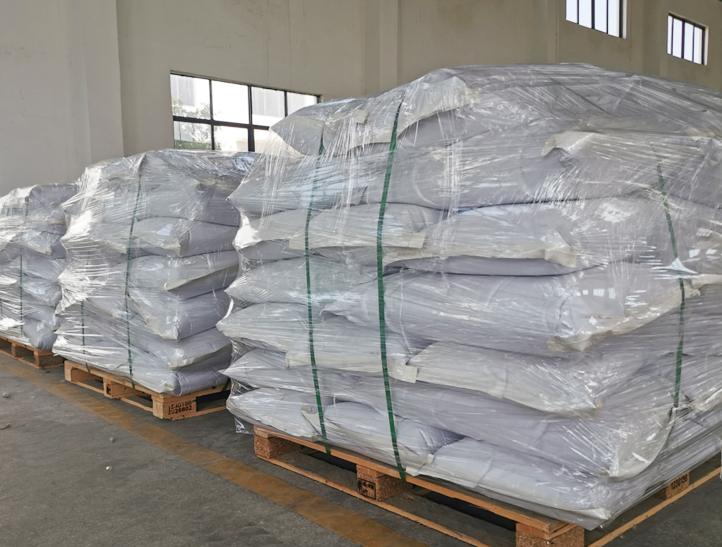 Ⅱ.Quality Standard (for enterprises)
| | |
| --- | --- |
| Items | Specifications |
| Appearance | White crystals powder. |
| Whiteness ≥ | 95.0% |
| Assay [Al(H2PO2)3] ≥ | 98.0% |
| Phosphorus[P] ≥ | 40.0% |
| Water / Moisture ≤ | 0.5% |
| Decomposition Temperature ≥ | 290℃ |
| Average Particle Size (D50)≤ | 10.0µm |
| Maximum particle size (D99) ≤ | 20.0µm |
| PH value | 3.0-5.0 |

Ⅲ .Application:
This product is a new inorganic phosphorus flame retardant. It is slightly soluble in water, not easy to volatilize, and has high phosphorus content and good thermal stability. This product is suitable for flame retardant modification of PBT, PET, PA, TPU, ABS. When applying, please pay attention to the appropriate use of stabilizers, coupling agents and other phosphorus-nitrogen flame retardants APP, MC or MCA.

Ⅳ. Packing and precautions:
Packing in full white film-coated paper bags, lined with aluminium foil bags, 25kg/piece. The product should be sealed and stored in dry, light-proof and cool places to avoid contact with oxidants.